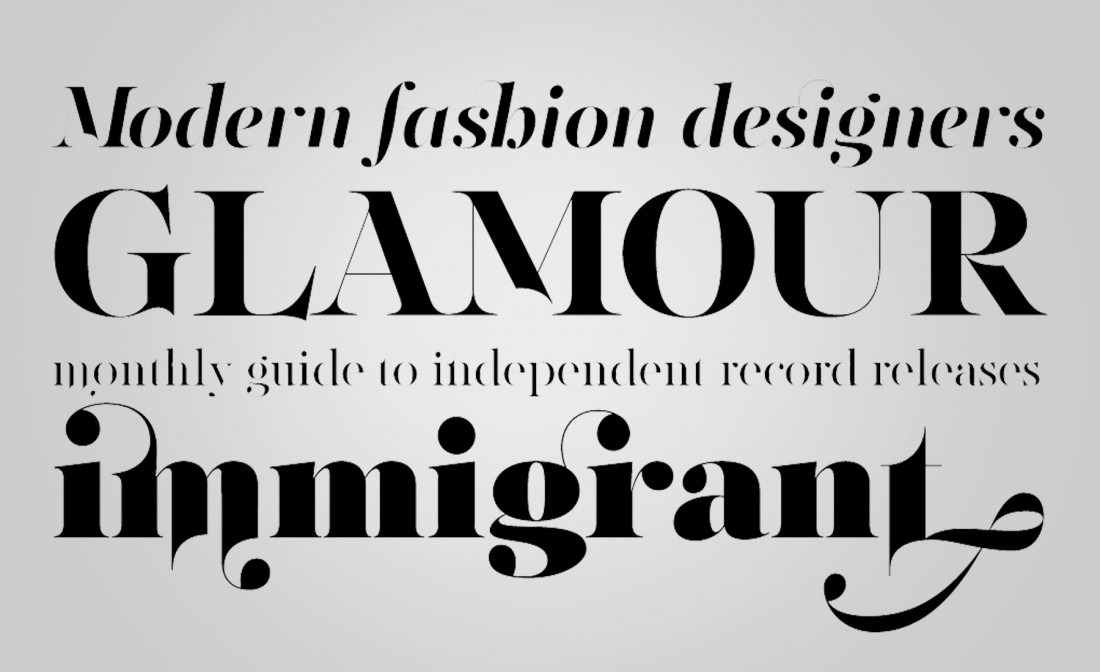 Sexy Fonts: December 2015
Two fonts that I've recently discovered that look amazing using in anything fashion/beauty related. The serifs and ligatures wouldn't look out of place in a Vogue editorial. These two are a bit pricey but a lot of artistic talent has gone into them and they're well worth the money is used frequently.
Click on the image previews below to purchase the fonts.